The main component of any Bike trip… the bike. And this is mine!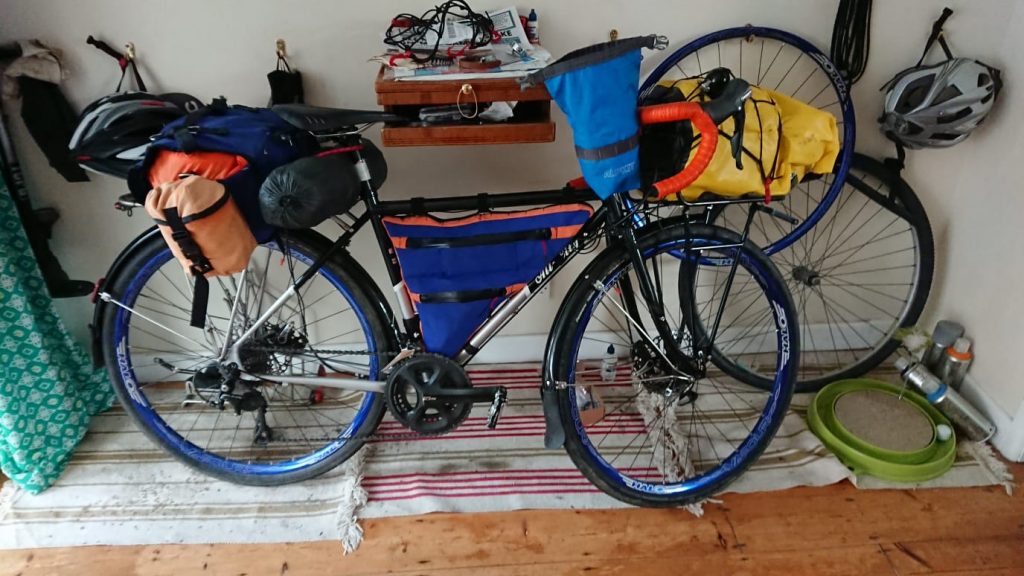 Why this bike?
I got back into cycling as an adult to save money and keep fit by cycling in and out of work. Inspired by Mr Money Mustache I picked myself a reasonably decent second hand bike and started riding regularly in and out of work and around town getting my shopping. As my confidence grew I dabbled in some touring and longer rides, learnt more about bicycles and what I wanted, eventually I released my second hand bike wasn't quite cutting it in terms of fit to me and what I wanted to do. So with two years worth of savings from commuting by bike I looked to get a new bike (not very Mustachian of me but hold on before you judge). The idea of this bike was:
So that is the general reasoning why I ended up with this bike. Below I will talk about some of the gear choices I have made, both at first and for the Big Adventure.
The bike was custom build for me by the amazing peeps at BikeUlike in Portsmouth, one of my local bike shops and my favourite. (Support your local bike shop!) Ingrid and I spoke a lot when I first came in about what I wanted from the bike and what I wanted to do as I didn't really know what was right from a technical point of view but more what my end goal was. It was so useful to be able to discuss with someone all my questions and what different choices would mean and what I could afford and where to spend the extra money for the most gain. In the end the first evolution of the bike was born. And Ingrid did this write up on it.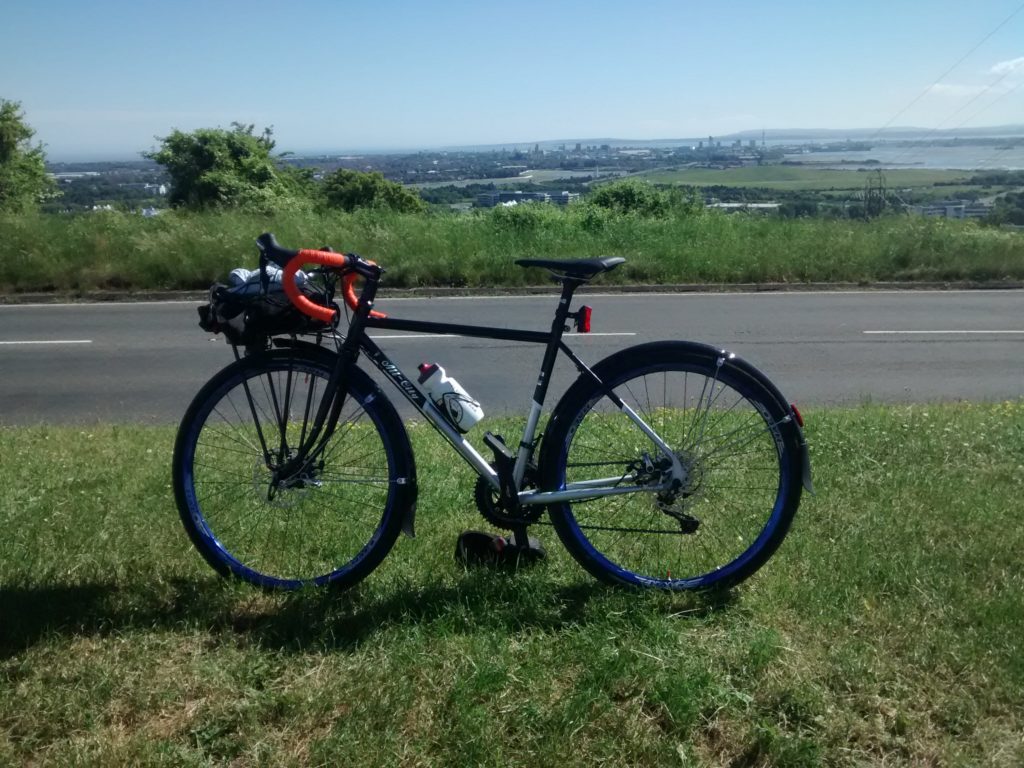 The Components
So now I am going to go into the details on the selection of some of the parts that make up the bike. Click on the links to go to a write up about each part I selected.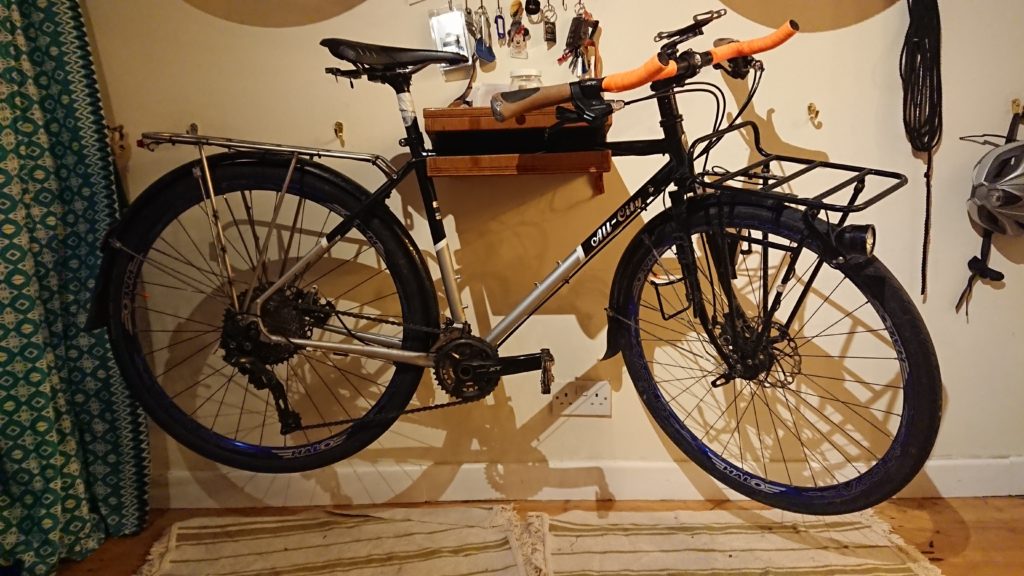 What is in a name?
Generally I think of transportation modes as female (blame the strong marine influence on this) but despite this for some reason my bike in my head is male… maybe it is the influence of reading The Third Policeman.
Due to the frame model name "Space Horse" I tend to call my bike my steed and in my head call it Stallion, as it sounds really weird when I say it out loud 😛