Monday 17/02/2020 — Day 33
Ahh, the simple things in life… like a lie in 🙂 Then I made pancakes for me and Vivette which make a nice treat to a rest day!
I worked out what I wanted to do on my day off before heading into town to explore and tick things off. The thing that was most important to me was trying to find somewhere to look at the bike… but odd thing in France is that most of the small shops are actually shut on Mondays, so I had no joy with that. But it was really nice to explore the city, and I picked up a couple of maps for the next stage of the journey.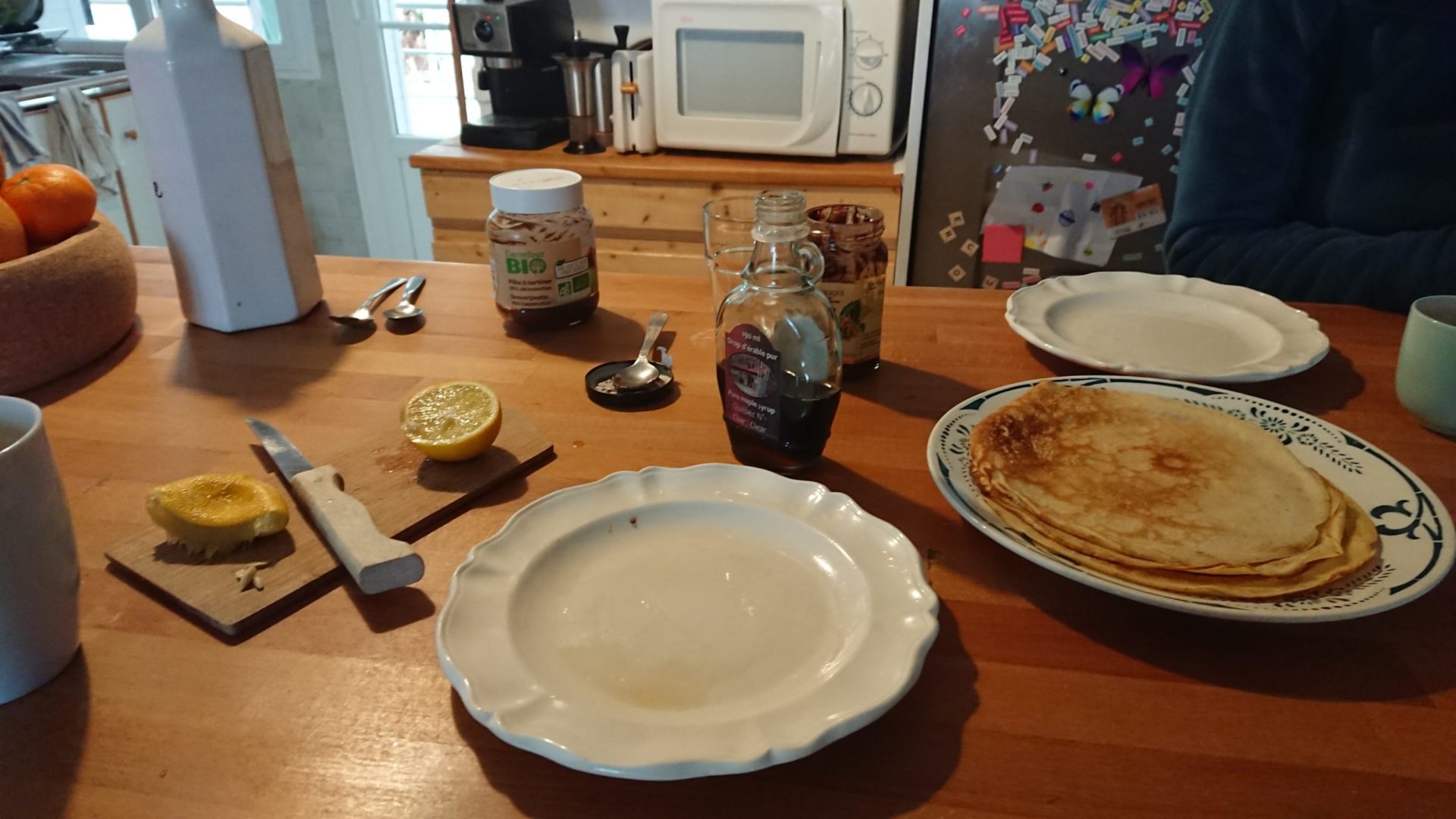 During my wanders I saw lots of street art including a whole set of bicycles in different places stuck into walls! It was fun to see and I wonder what is going on.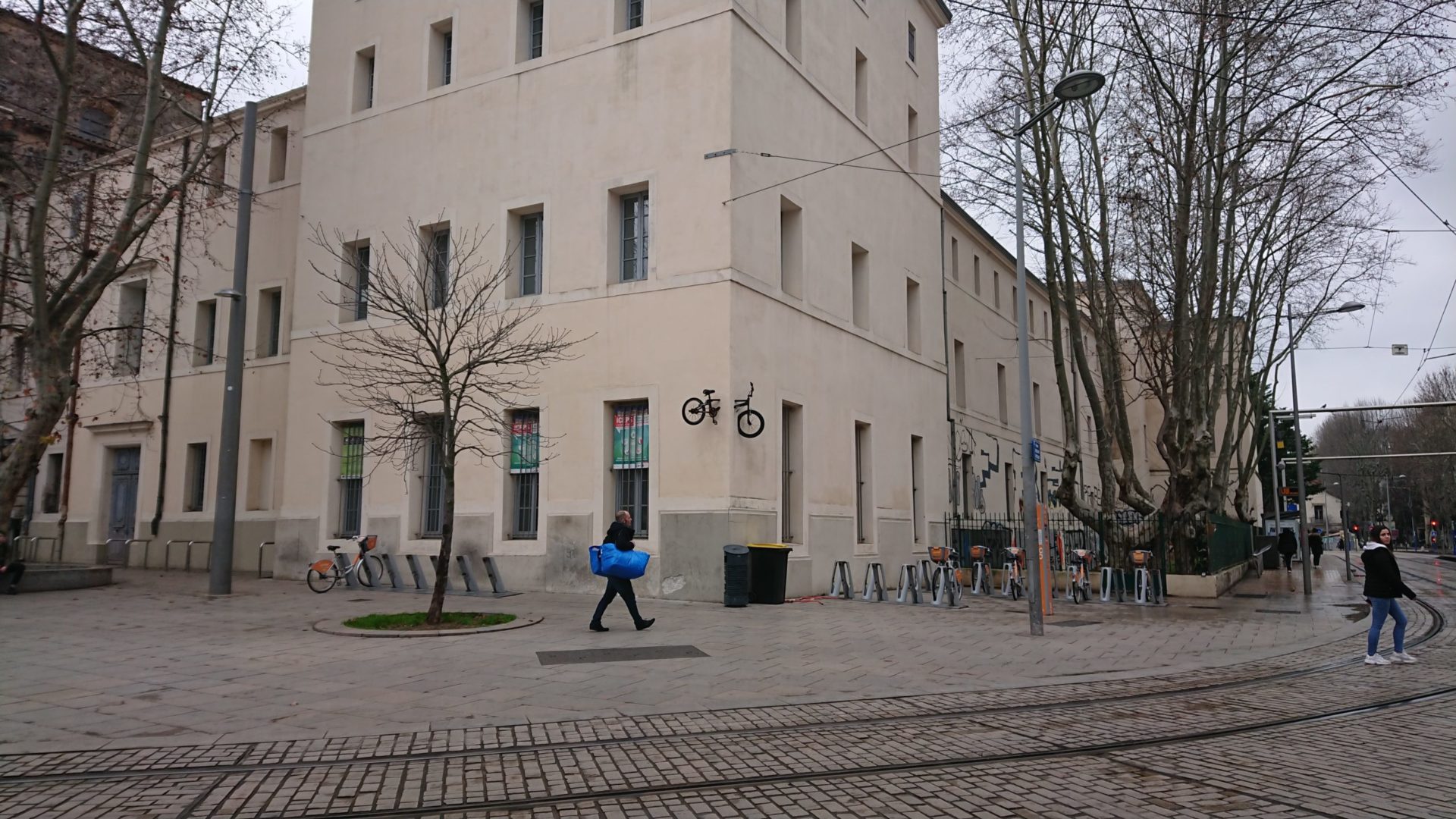 I visited the old medical gardens as well, but they were shut. Got some nice views from the road though. I stuck my head into the Medical University as well, the door was open and no one told me 'Non'. The university is connected to the cathedral so I had a look at that. I think I end up visiting a lot of churches and cathedrals because they are free and I find the Catholic imagery really interesting coming from Protestant churches at home.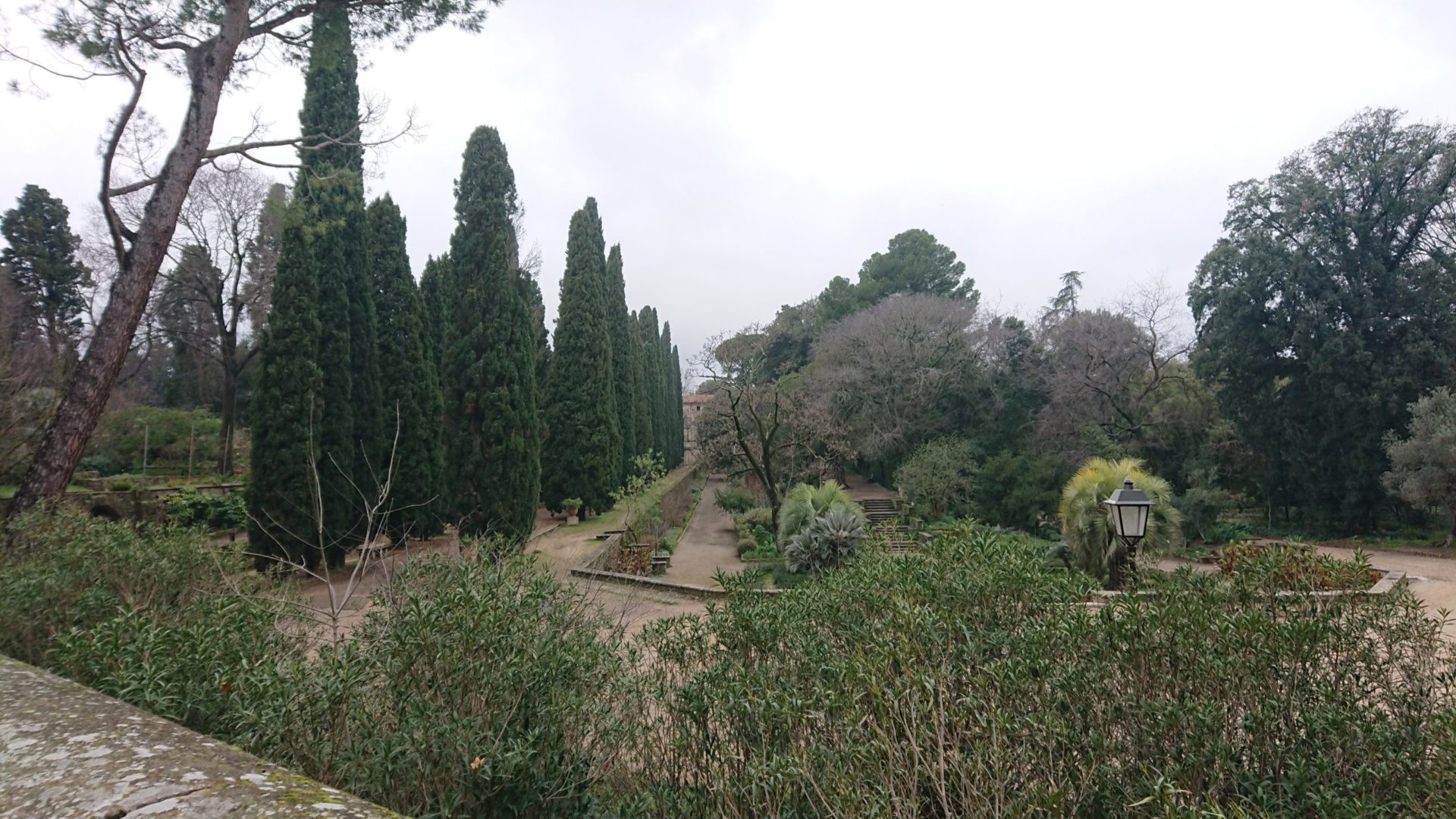 From there my bimble took me into the old town again and I ended up loving the little winding streets. I grabbed some postcards and wrote them up in a little cafe, which quite by accident turned out to be an English book shop… but it had these cool nooks of Harry Potter stuff that made me laugh.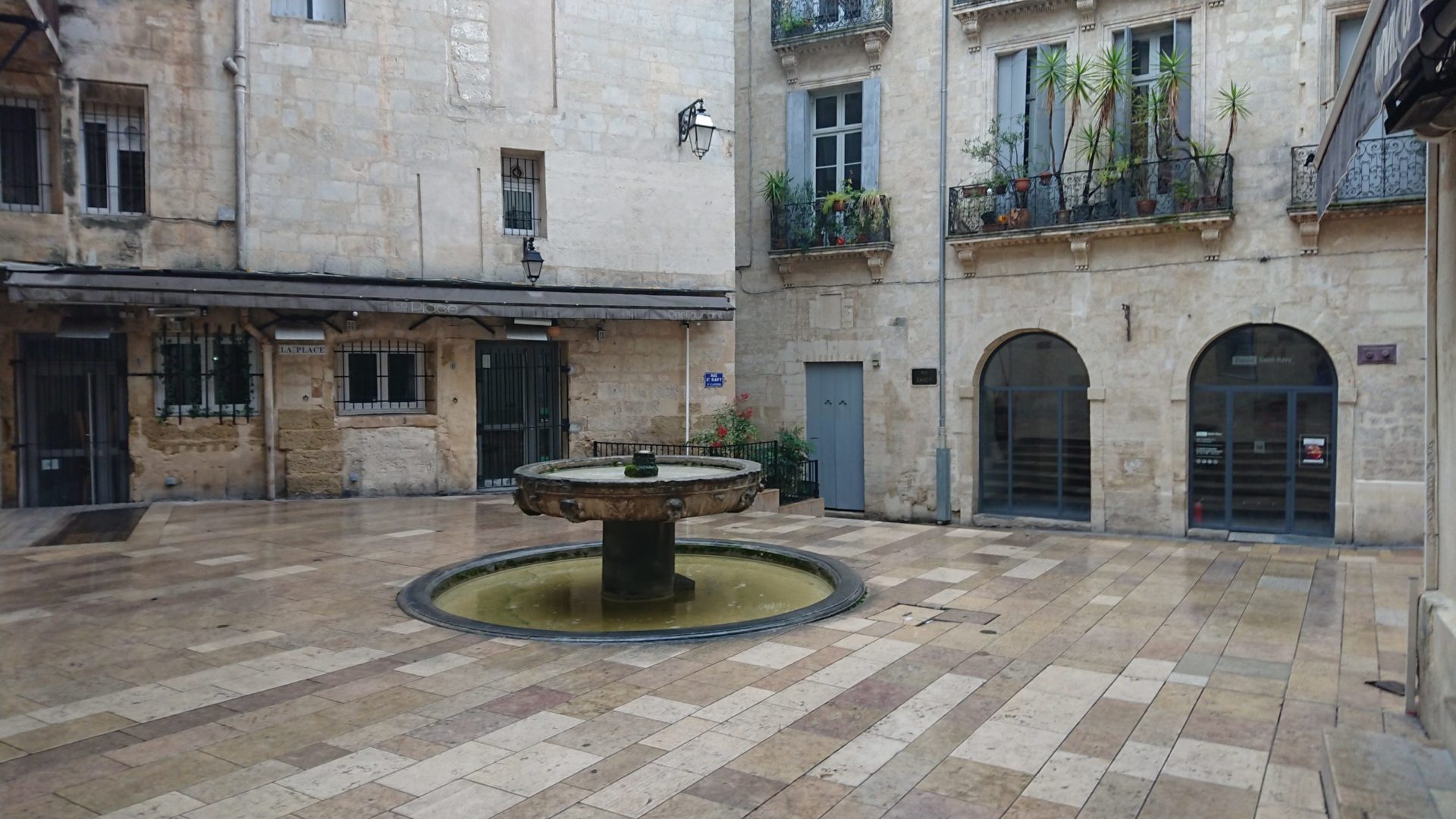 I then headed back to Vivette's flat to get started on the blog post catching up on the last week, and to chill, drink as much tea as possible, and hang out with Vivette. We had a lovely dinner together again and I tried something new — salsify — which I don't remember ever seeing before (maybe the dandi-trees that seem to thrive in the back garden are actually an untapped resource?!)
Thank you Vivette for being an awesome host and letting me have a good rest day.
The plan tomorrow is for a slow start and go straight to the bike shop for when it opens at 10 to ask someone to look at my chain and maybe my handle bars. Then I will see how far I get. I would like to spend a little time in Arles as it is just off the route and has some interesting Roman stuff. Or maybe I shouldn't worry too much as I will be in Italy soon and I am sure it is everywhere…
I hope you have enjoyed these two updates, and like the use of galleries rather then having the images all in a line? Next instalment soon… (hopefully!)
PS — realised I'm now further North than when I started in Santander… ?!