Hello All! Hope everyone is keeping well and sane in these strange times. Sadly no new adventure updates for you, unless you want to know about my great adventure into the back of Ian's wardrobe to clean out old clothes (sadly no corona-free Narnia for me to explore…)
I have been adding some content to the blog in the form of bike information pages (now featuring Saddle and Pedals). In the process of unpacking and sorting out all of my kit I am working on the ultimate kit list and itemising everything I took with me (including weights!). Having got it all out and spread all over the lounge floor it will hopefully inspire me to write some general and specific reviews of how I used it all on the road, what I liked and disliked, and what I'd leave behind next time…
I have also been enjoying reading a lot again (around binge watching T.V.) and thought I would suggest a book that I have just finished (and really enjoyed) to fill the gap left by my lack of posts. The Pants Of Perspective by Anna McNuff (can be found on Amazon in paperback and kindle version) is about running 3000km on the Te Araroa trail in New Zealand from the South Island to the North Island, which is about as far as I cycled! It is very much not a technical running guide or trail guide but more of an inspiring story about pushing yourself, keeping a positive outlook and surviving the consequences of your own silly choices.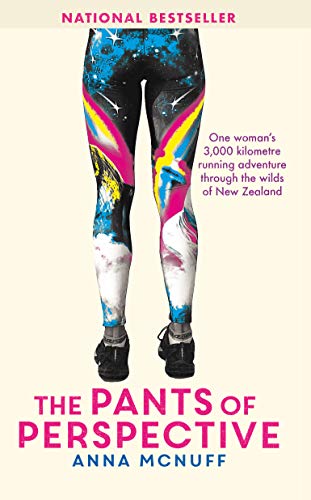 Personally I found myself reading many sections of it and going 'YES!! I am not the only one that did that, or felt like that'. I can relate to and echo the same feelings about the kindness of strangers and the connections you make with people on the trail/road. Anna has a way with words that I wish I had, the book really pulls you into the adventure and emotions at the time. When I do finish my adventure maybe I could hope to turn my stories into a book half as good as this then I would be very pleased (not that I am planning anything of the sort!).
Anna has another book about cycling across America which I have added to my wish list for a future read. She also fairly recently finished running Britain BAREFOOT!!! Oh and to top it off, she founded one of my favourite support groups on facebook — Adventure Queens — which encourages more women into having outdoor adventures. All in all, one kick butt lady!
On this train of thought another book I would like to suggest to fill your time is Wild: A Journey from Lost to Found by Cheryl Strayed. It is about Cheryl walking part of the Pacific Crest Trail in North America and her journey to find herself. It has also been turned into a movie, both are good but please read the book as there is a lot that the movie skims over or just doesn't include. I read it as part of a book challenge that Hannah got me interested in, as my 'book shown in a tv show/film' as it features in the Gilmore Girls.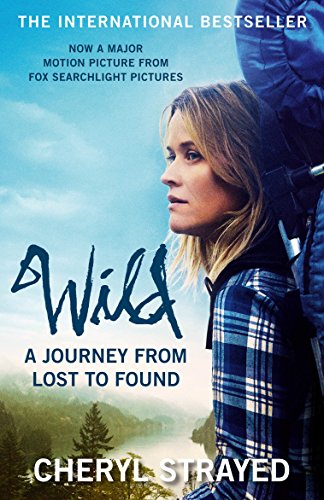 Again it is not about the technical ins-and-outs of walking long distance trails, it is more about the emotional journey and challenges that can arise along the way. I found it inspirational for my adventures as Cheryl was not a hardened outdoors person with adventures under her belt, and her life was (by her accounts) a mess when she started. I am not saying this is what I am/was travelling for but the concept of stripping your life back to the very basics to rebuild from is something that appeals for adding perspective.
A final book for people to check out is Full Tilt: Ireland to India with a Bicycle by Dervla Murphy. This one is actually about cycling but from the 1960s! It was an eye opening read for me and a window into a different time and world. The challenges and cultures she had to negotiate and ride through makes our modern world and the challenges I face pale in comparison. I loved the determination and stubbornness that Dervla displays on her ride but also the flexibility to take advantage of the situations that are present to her. Oh and she does it on a single speed bike :O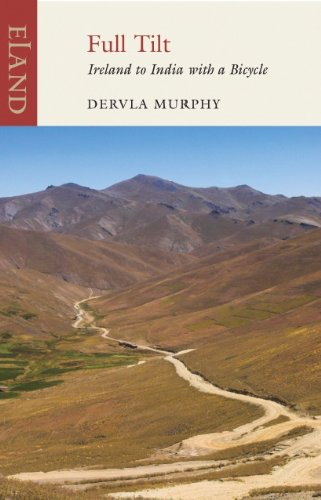 Anyway, enough rambles from me, I am off to find something new to read (probably a fiction book for a change in pace) and to annoy Ian 😀
Take care everyone,
Ruth