This update is coming from the comfort of Ian's sofa as I have made it back to the UK… my lucky streak continues as I managed to get out of Slovenia just in time, on the 3rd-to-last flight out of the country!
To fill in the details from the brief updates on the end of the last post, I tried to chase up the results from my test as I was starting to get a little worried and the hostel was getting nervous too. They have been hugely helpful and supportive throughout, but with lots of travellers coming and going it is all quite concerning. Thanks to their persistence on the phone we found out it was likely that I was negative as there were a lot of people that needed contacting and they were prioritising the positives first (understandably). I was to keep sitting tight however because it could not be guaranteed by the person the hostel spoke to, but it was likely it was true. About 30 minutes after we'd heard that I got my actual call to confirm I was negative. Massive relief 😀 I was really glad to be able to talk to people in person and just chill. Sharing a Chinese with Tanya and being out of my isolation room was awesome. I slept sooo well that night, nice to have a known position.
Sunday 15/02/2020
A new day and the next challenge was to get working on my exit plan. Things in the hostel were interesting — the situation for each of us was changing constantly and there was a lot of different information flying around. Many countries including Slovenia were discussing shutting their borders, which made train travel too risky (as much as I like train travel!). I booked myself, the bike and hold luggage onto the evening plane out of Slovenia on Monday. Working through the to-do list, next was to collect the negative result certificate (just in case)… this took a little work and a high level of caution from the people at the hospital, but got it ok eventually.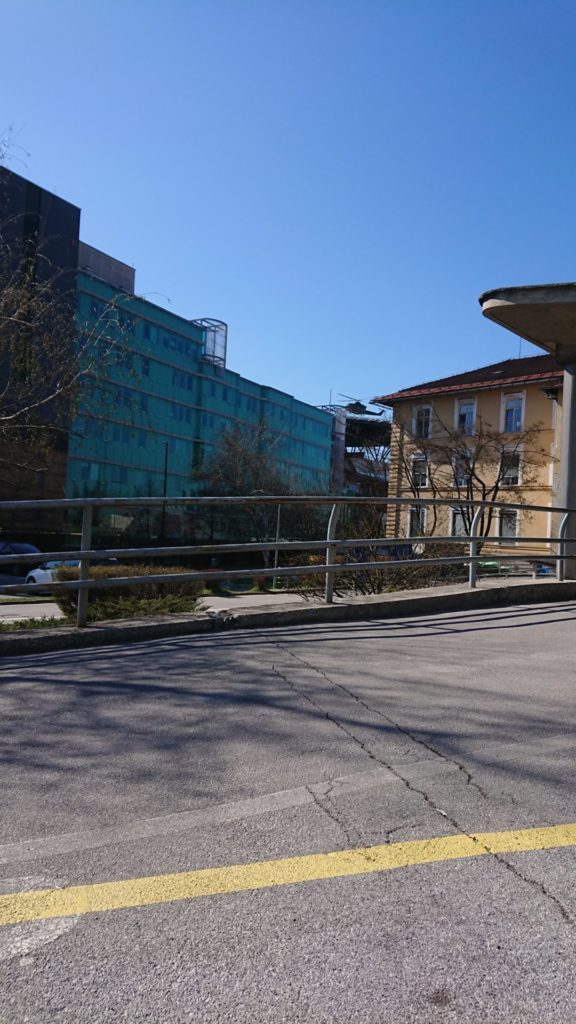 The trickier part was to try and get the bike packed up for transport. It needed to be taken apart and boxed. But as it was a Sunday and after lunch, so the bike shops and other general shops were shut. Therefore I did not have a chance to find a bike box (cardboard or otherwise). Rather than worry about it I decided to explore a little more and went for a ride around the large park in the city. It was a lovely afternoon and nice to be out on the bike after so long not riding and being cooped up. It felt really weird to ride without carting a ton of gear around!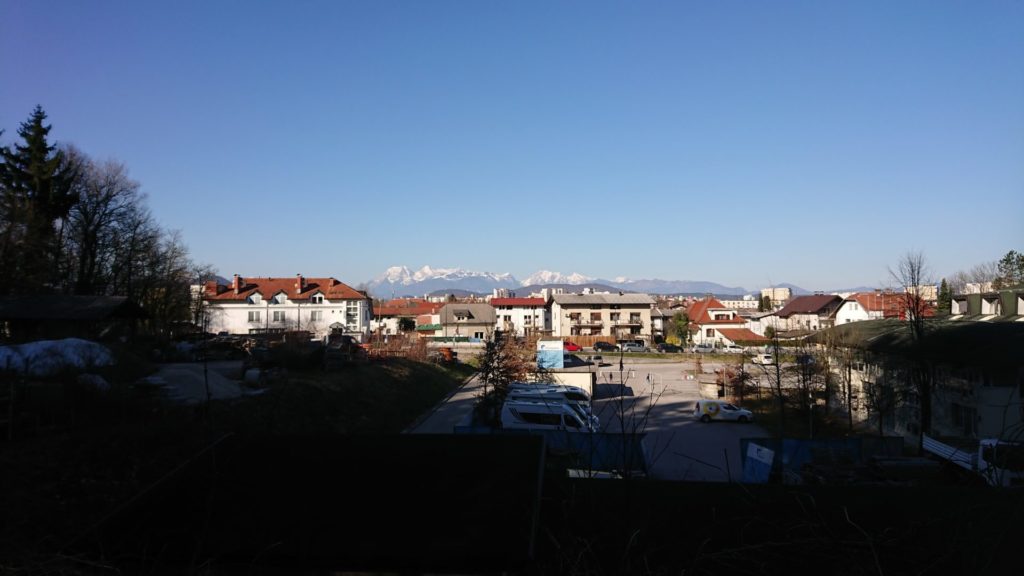 I headed back to the hostel to try and relax. There was still a level of concern and controlled anxiety about getting home. Tanya checked with the airport and it looked like it was fine for Monday, so I just kept going and offered any help I could. Cooked up dinner with left overs and extra rice from the Chinese, and then headed to bed quite early as I had a headache.
Monday 16/02/2020
Flying out day! Most important thing I needed to do is pack my bike… pretty much all shops except grocery stores were shut, so time to get creative! Luckily the hostel had tape so that was half the supplies required. Next, cardboard. A trip to the largest supermarket in walking distance and I acquired a stack of orange boxes… and so armed with a cup of tea it was time to start…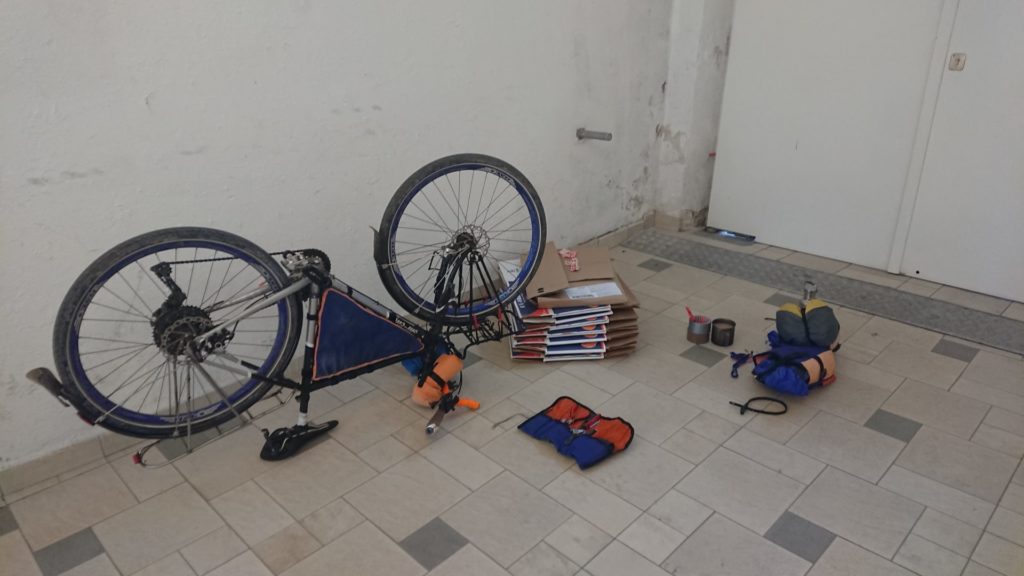 I was the last person at the hostel and ended up getting to the airport way too early and waiting for ages, but I would rather be safe then sorry. Everything went off without a hitch and I could see all the flights on the next day were cancelled :O Was sat next to an awesome guy who was returning home despite trying to get residency in Slovenia, so spent a lot of the flight chatting. Eventually landed and everything survived 😀 I was so relieved when the box came out on the conveyor in one piece. Ian picked me up and took me home!
So I am safe which is the main thing, though for now the adventure is postponed. Who knows how long this Coronavirus will be around, only time will tell, but for sure it will get worse before it gets better! While in many ways it's nice to be back to home comforts, part of me is pretty bummed that I've had to abort and not get further with my adventure… had things been different I would still be going!
Now I need to work out what to do. Short term plan is to isolate for 14 days (need to double check the advised time line) and then see where the country is. I may be able to do some cycling in the UK, though given the potential length of the pandemic I probably need to find some work… but in the meantime I will be working on some updates to the blog, finishing off the pages on the equipment I used, and maybe some kit reviews for how it all worked out.
I want to thank you all for your support during my adventures. The messages and knowing you are there has been amazing for my spirits and kept me going. The ride has been amazing and I loved it overall despite the low points and problems. Hopefully it won't be too long before I'm adventuring in some shape or form once again 🙂