More beautiful countryside and into my 5th country, having narrowly avoided exclusion zones being declared. With a constantly changing situation due to Coronavirus and individual countries taking different approaches, travel generally and continuing my adventure is becoming more challenging and possibly impossible.
Saturday 07/03/2020 — Day 52
A certain amount of lethargy has kicked in for getting started in the mornings, so again a later start then I would have liked. I got my last ferry off the Lido and started pedalling. Could see the mountains in the far distance covered in snow… it was amazing with Venice in the foreground.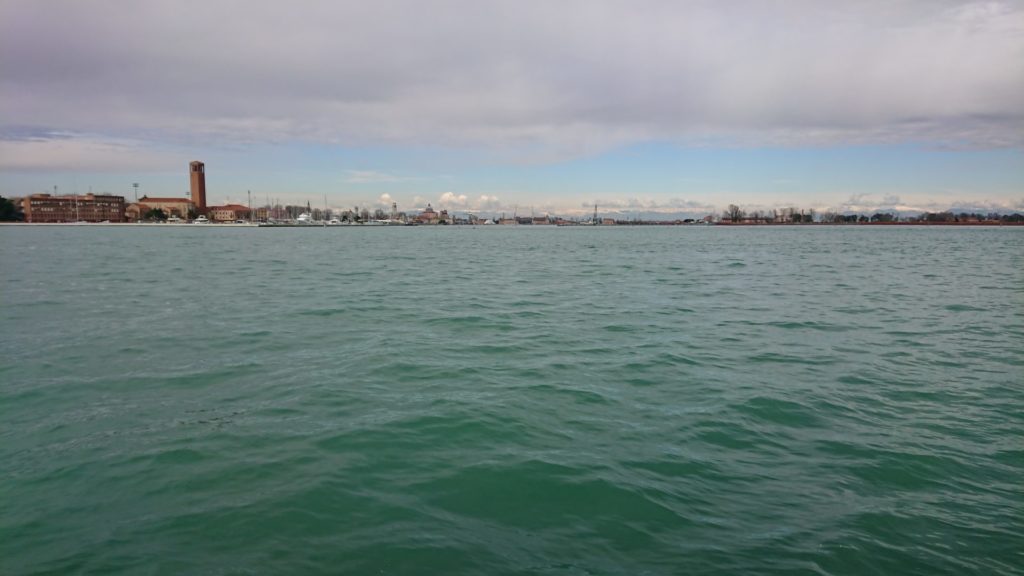 The riding was lovely on the peninsula, not really along the coast mostly inland. There were nice cities to look at and the wind was mostly on my back. The mountains added a really cool backdrop to the ride. There was also a floating bridge which was a first for this ride.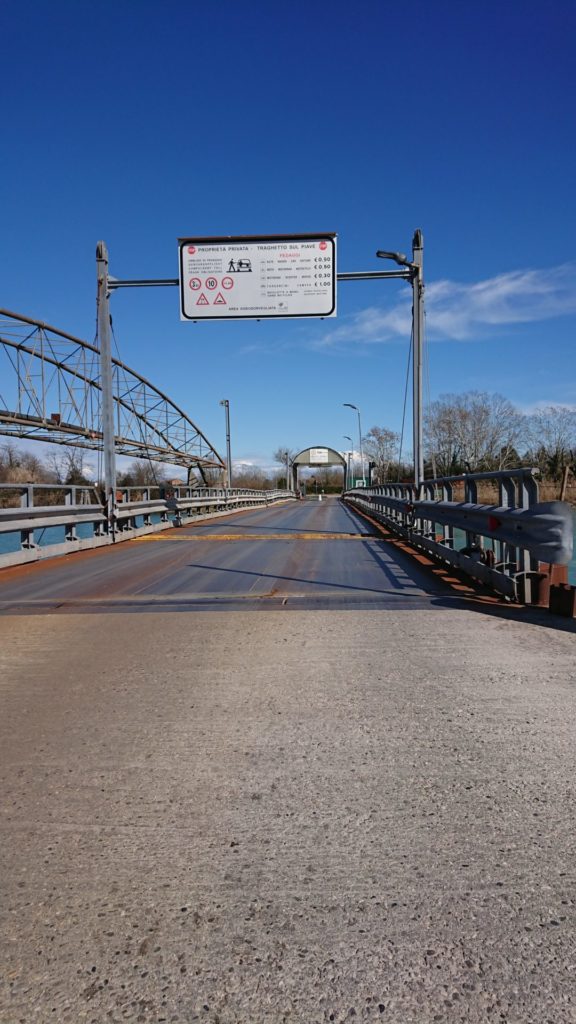 I had planned to camp in a patch of woodland with a picnic area. Got there almost spot on time 😀 I could see weather brewing in the mountains and coming my way, so I had a bit of a race on to get my camp set up. I had to use the tarp in anger for the first time to create a dry space to cook in. I just got it all set up in time when the rain came. It turned into a thunder storm with lightning and everything, though thankfully the strikes were far away. It all passed pretty fast and I got a good nights sleep.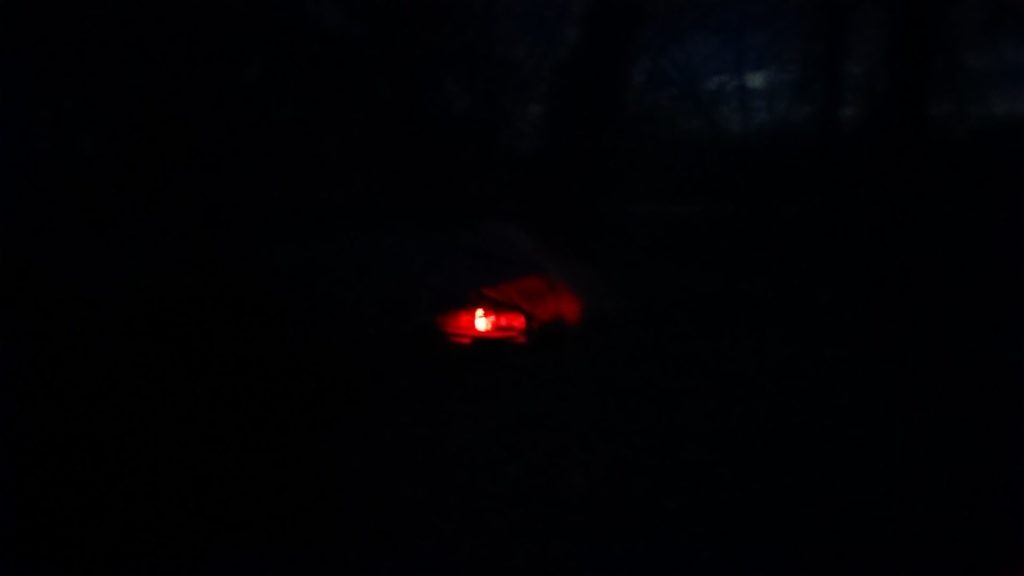 Sunday 08/03/2020 — Day 53
A lovely morning and a chilled start, there were quite a few people around but no one seemed to care. This was a nearly perfect spot, and the picnic area had a number of artworks around which were interesting.
The more concerning news to wake up to was that overnight Italy had expanded the quarantine zones to include large parts of northern Italy, including the provenance of Venice (see map). Luckily I had made excellent progress yesterday (99km!) and had cycled out of the now locked-down area, camping about 10km outside it.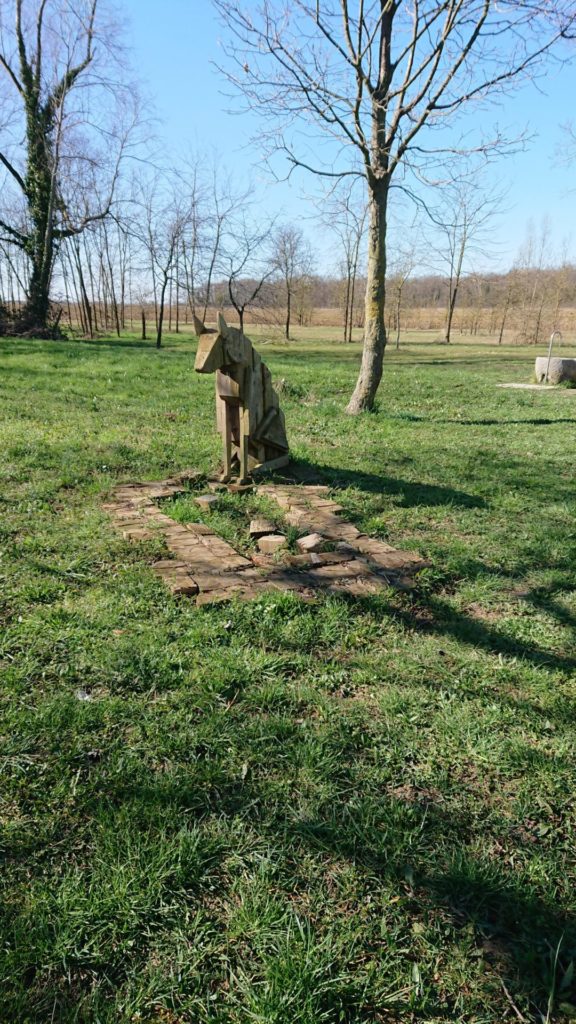 Goal today was to make it to Trieste and a Warmshower host. I wasn't sure whether to have a day off in Trieste or not, but I would see how it went today and how I felt about everything.
Riding was good, still mostly flat. I met another cyclist with a dog that cycled with me for a while, which was nice. Took me off route, but it was fun and I was soon back following my plan. I rode along the coast for a while with a nice hill to climb giving good views.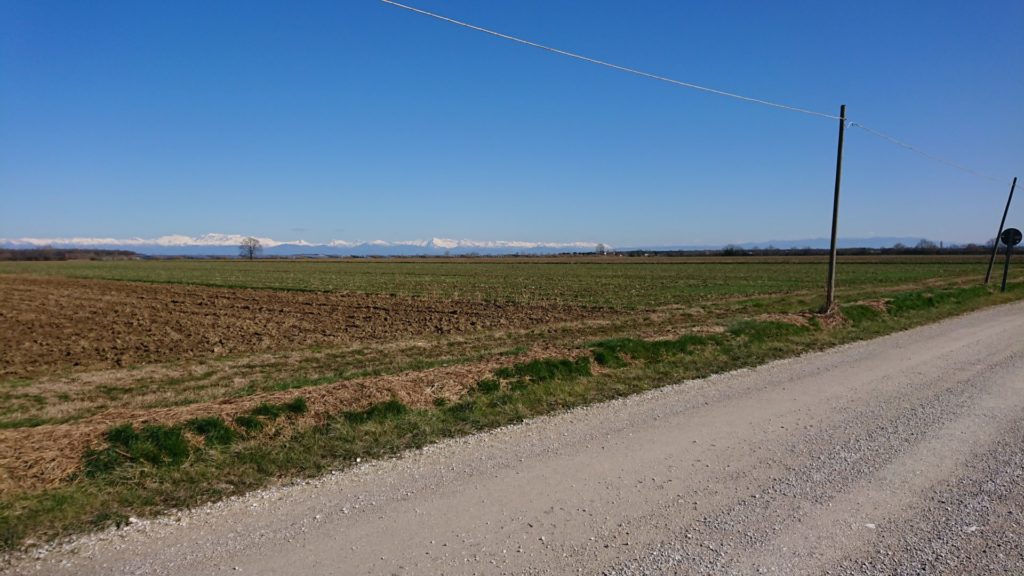 I met up with my host and got settled in. Marco (another one) was great, he works as a Deliveroo rider so it was interesting to learn about it all. He had a few shifts so I chilled and caught up with my shows before sharing dinner. Realised I've now done just over 3,000km!
I had decided to push on as it seemed prudent not to hang around and spend another day in Italy, when I could cross into Slovenia tomorrow…
Monday 09/03/2020 — Day 54
Chilled start in the morning as Marco was resting from his shifts. I took the chance to catch up on a show and read some more. When we were all up and ready, Marco joined me cycling along an old railway track/cycle path which was a lovely ride, just what I needed to start the day.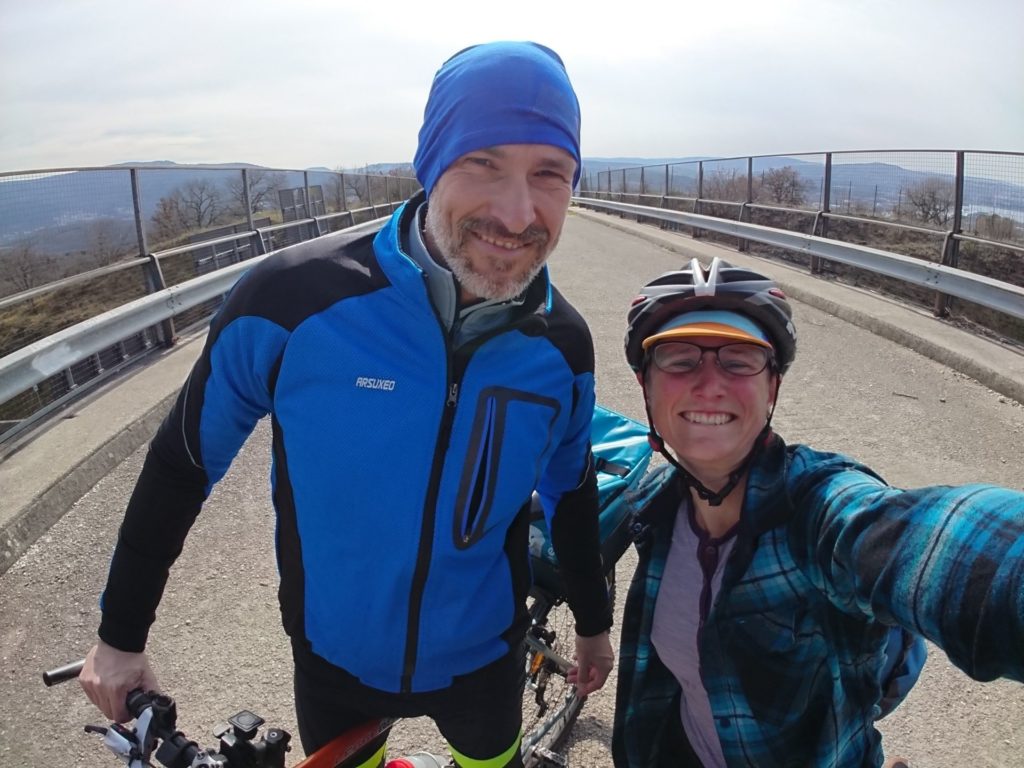 Crossed the border on the cycle route, yay country number 5 😀 Part of the route was closed so I had to move back onto the roads with a bit of walking. The road riding was good but I wasn't making much distance at all, rather wiggly climbing into the mountains, so lots of it was a little frustrating. But I let it go and just enjoyed being in Slovenia.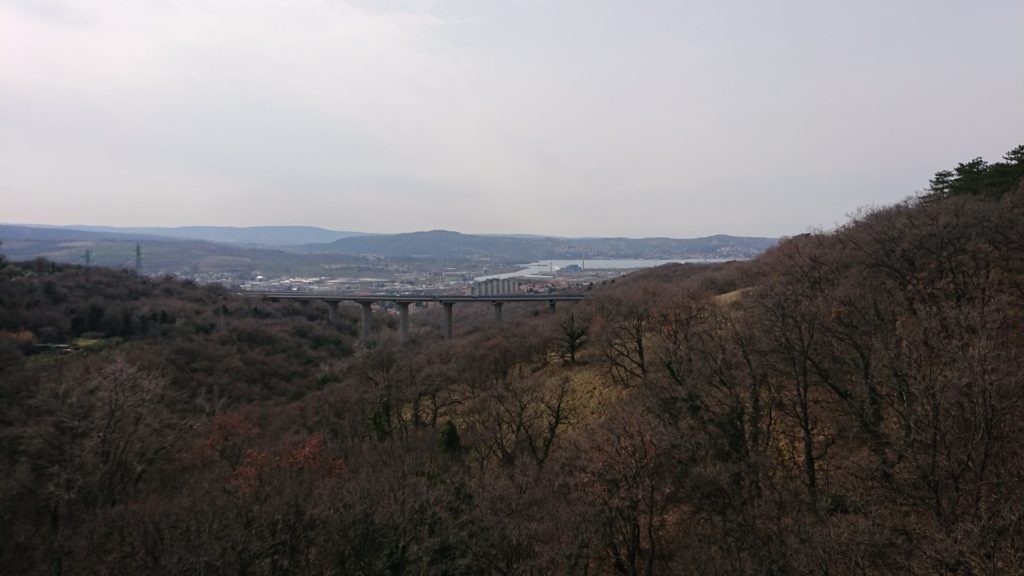 The views of the countryside was amazing, though the Eurovelo 9 route seemed to mostly be dirt/gravel tracks which made riding interesting but tough. I made it to Park Škocjanske jame with an amazing sink hole. I wanted to stop so I could explore, but couldn't find anywhere to stay in the tiny village.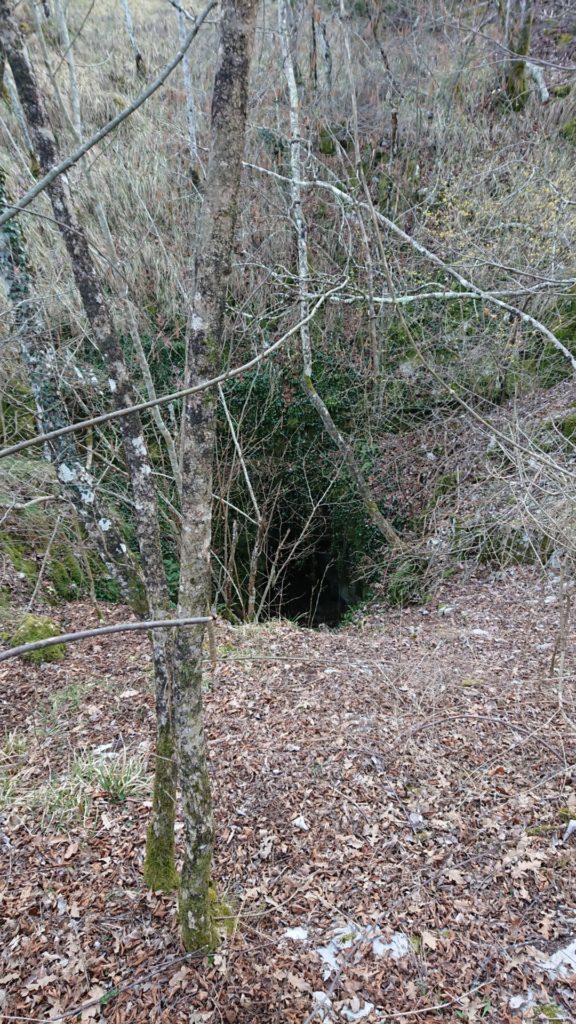 I ended up asking some people and ended up crying again (DAMN IT!). Just been feeling really emotional (TMI — wrong time of the month) and maybe a little homesick. But then I was taken into someones home and offered to sleep there, admittedly I was very confused… but they were amazing. They fed me, invited around friends that could speak English, and shared home made gin with me. It was generous and perplexing. But another good night's sleep with just a little restlessness. I would have liked to camp and to have had my own space, but the generosity was amazing. Thank you!
Tuesday 10/03/2020 — Day 55
The next morning I woke to the news that the whole of Italy was now under quarantine measures 😮 … good job I didn't stay an extra day in Trieste?!
I was fed ham and eggs for breakfast. Then the gentleman I was staying with showed me around and took me into the museum and information centre. I didn't go right down into the caves as the first tour was at 10am, but we went for a walk and saw the massive sinkholes… again the photos really don't do it justice! In hindsight I should have stopped and taken two days to get to Ljubljana. It was so beautiful and I definitely want to come back some time!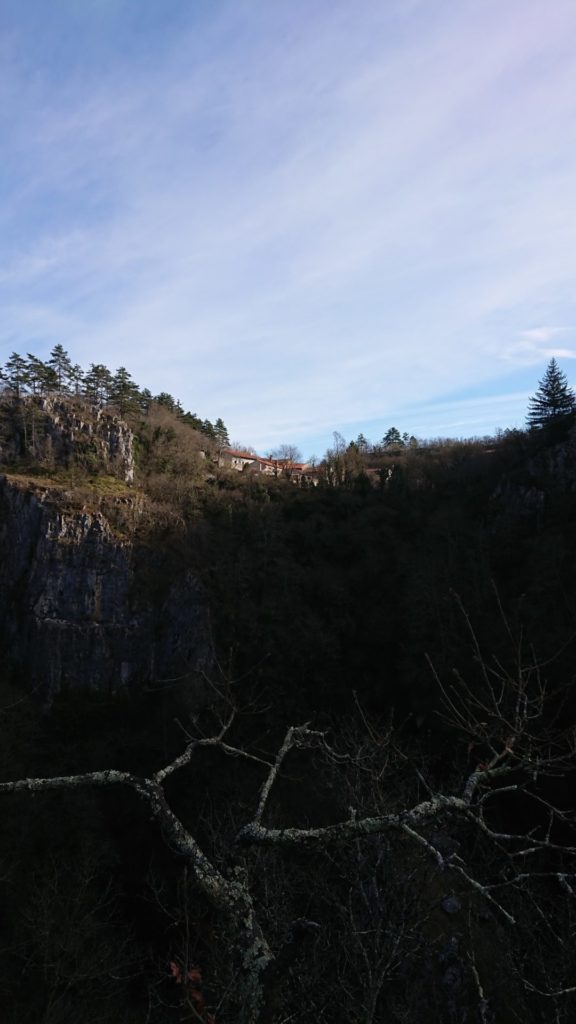 I got on the road at 0930 so not too bad, though again on a gravel track which I ended up walking a chunk of. I had taken out of most of the tracks from the route the night before. I did miss one and had a little melt down on it, along the lines of 'I don't want to be here, I don't want to deal with this, I am scared, I want to go home.' Before I settled down to walk/riding and then sweet tarmac and a faster pace.
I think I missed some lovely scenery, but emotionally I couldn't take the struggle. It was still a lovely day and there was snow around! Just the remnants but still. Last part of the day was very zoomy down hill and wind behind. Then a cycle path for about 15km to the hostel door.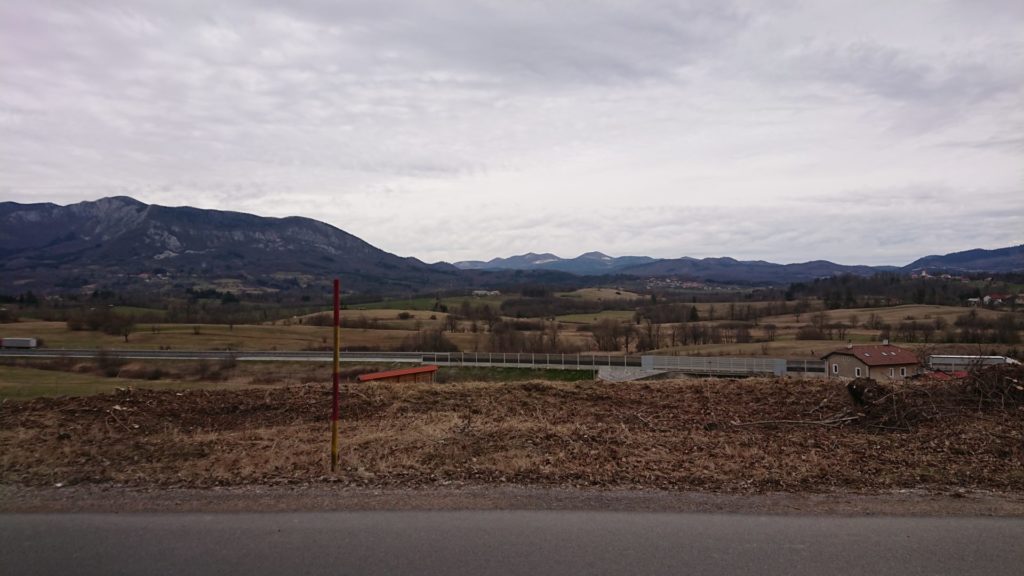 The hostel is perfect, chilled vibe and free tea! Planned to get the blog all caught up again (which if you're reading this I have done!) Slightly restless night's sleep, but the room was really hot.
Plan for tomorrow is blogging, chilling, admin and exploring, and to see how the general situation develops… unfortunately it looks like it's will probably get increasingly difficult to carry on travelling as various countries seem to be introducing mandatory quarantine/self-isolation on entry, so might be better to try and get home rather than get stuck somewhere. Don't really want to abandon the trip but not sure what's best to do! :/